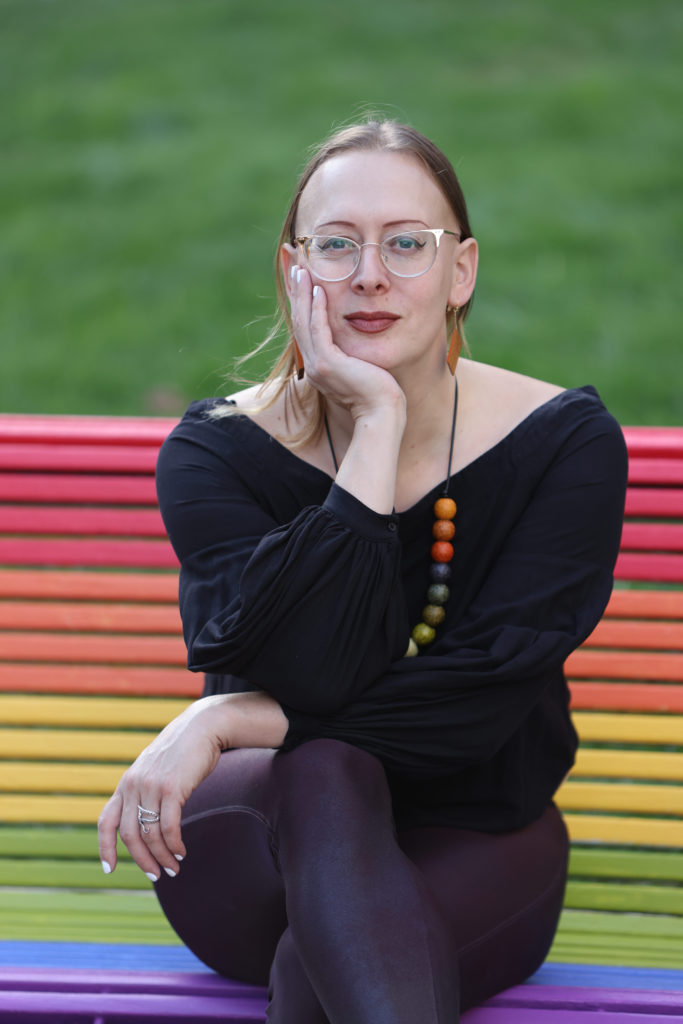 Photo by Ally Schmaling
Sasha Costanza-Chock (she/they/ella/elle) is a researcher and designer who works to support community-led processes that build shared power, dismantle the matrix of domination, and advance ecological survival. They are a nonbinary trans* femme. Sasha is known for their work on networked social movements, transformative media organizing, and design justice. Sasha is presently the Head of Research & Sensemaking at OneProject.org and Associate Professor at Northeastern University's College of Arts, Media, & Design. Sasha is also a Faculty Associate with the Berkman-Klein Center for Internet & Society at Harvard University and a member of the Steering Committee of the Design Justice Network (designjustice.org). They are the author of two books and numerous journal articles, book chapters, and other research publications. Sasha's latest book, Design Justice: Community-Led Practices to Build the Worlds We Need, was published by the MIT Press in 2020.
EN ESPAÑOL
Sasha Costanza-Chock (elle o ella) es une investigadore y diseñadore cuyo trabajo se basa en apoyar procesos comunitarios para construir y redistribuir el poder, avanzando hacia la liberación colectiva y una ecología sostenible. Su trabajo se centra en movimientos sociales en las redes, medios de comunicación como herramientas para comunidades en lucha, y justicia en procesos de diseño. Actualmente Sasha es Directore de Investigacción con OneProject.org y Profesora Asociada en el Colegio de Arte, Medios, y Diseño en la Universidad de Northeastern. También es asociada del Centro de Internet y Sociedad Berkman-Klein en la Universidad de Harvard. Sasha es autore de dos libros y varios ensayos, capitulos de libros, y otras publicaciones. El primer libro de Sasha — Sal de las sombras, toma las calles: Organización comunitaria transmedia y el movimiento de los derechos del inmigrante — fue publicado por la editorial de MIT en 2014. Su segundo libro Justicia en Diseño: Prácticas comunitarias para construir los mundos que necesitamos fue publicado por la editorial de MIT en 2020. Sasha es miembra del Comité de la Red de Justicia en Diseño (designjustice.org).